What is
BricsCAD?
BricsCAD is a modern, high-performance DWG-based CAD platform that accelerates your 2D & 3D design and drafting workflows. It is the cutting edge software, well-known and reasonably priced CAD (computer Aided Design) platform for everyone who create, constructs or manufacturer things.

BricsCAD is optimised to improve design, construction, and manufacturing workflows

Easily switch between our 2D drafting, 3D modelling, building information modelling, and mechanical solutions within one DWG-based, multi-purpose CAD platform.

It is designed to be cost effective and completely customizable

Maximise data integrity and design productivity with BricsCAD
Take your new architectural designs from concept to 2D plans faster in a familiar CAD interface.
Architects have the flexibility to create high-quality drawings in 2D and access BIM capabilities.
Create stunning client presentations of your design at every phase of the project lifecycle with BricsCAD.
Compatible with over 400+ 3rd Party Apps.
All Product
One
Design Platform

For Everyone

All product levels of BricsCAD are built on a single design platform offering 5 functional toolsets.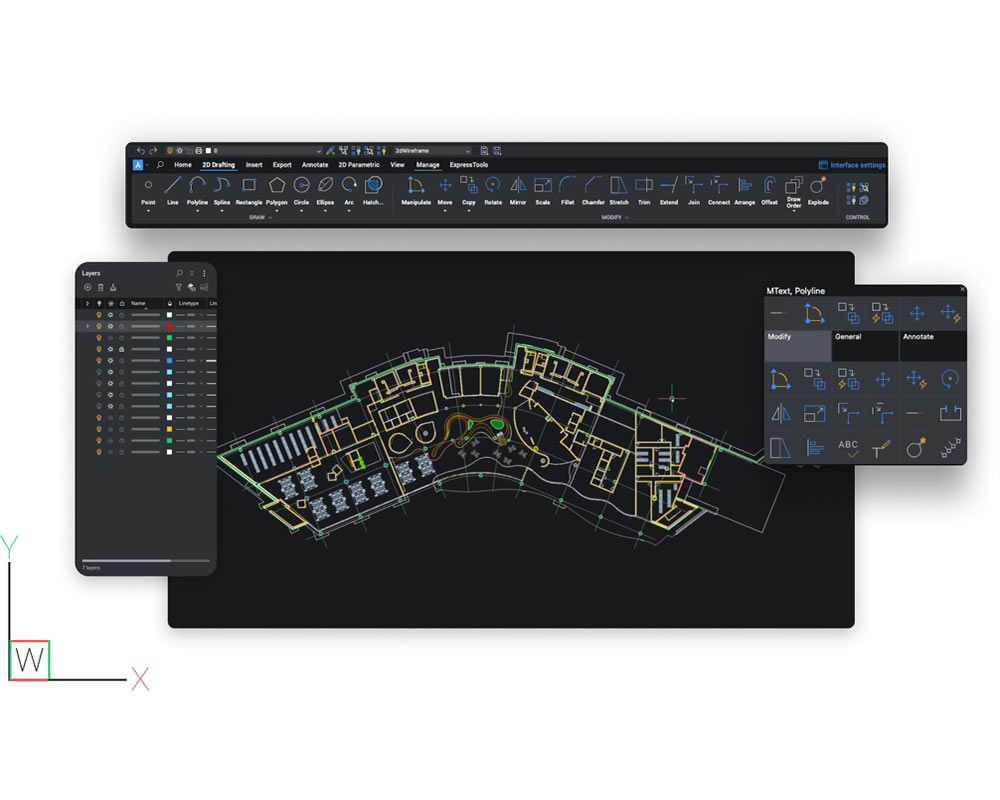 BricsCAD Lite
BricsCAD Lite is based on the industry-standard DWG format. Enabled for users to create detailed 2D drawings and documentation quickly, the Lite version has a familiar user interface and provides tools for 2D drafting and detailing.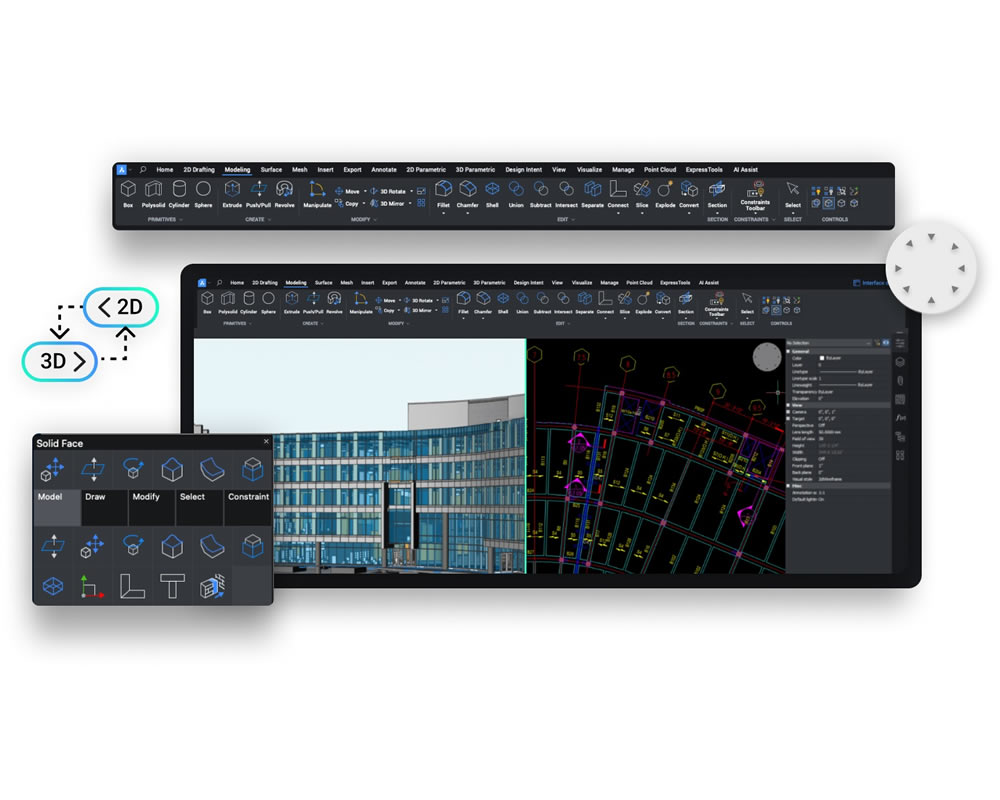 BricsCAD Pro
BricsCAD Pro features tools for 2D drafting and detailing, 3D parametric solid modeling, civil surface creation and point cloud visualization. Users can include partner apps as part of their workflows and customize via APIs.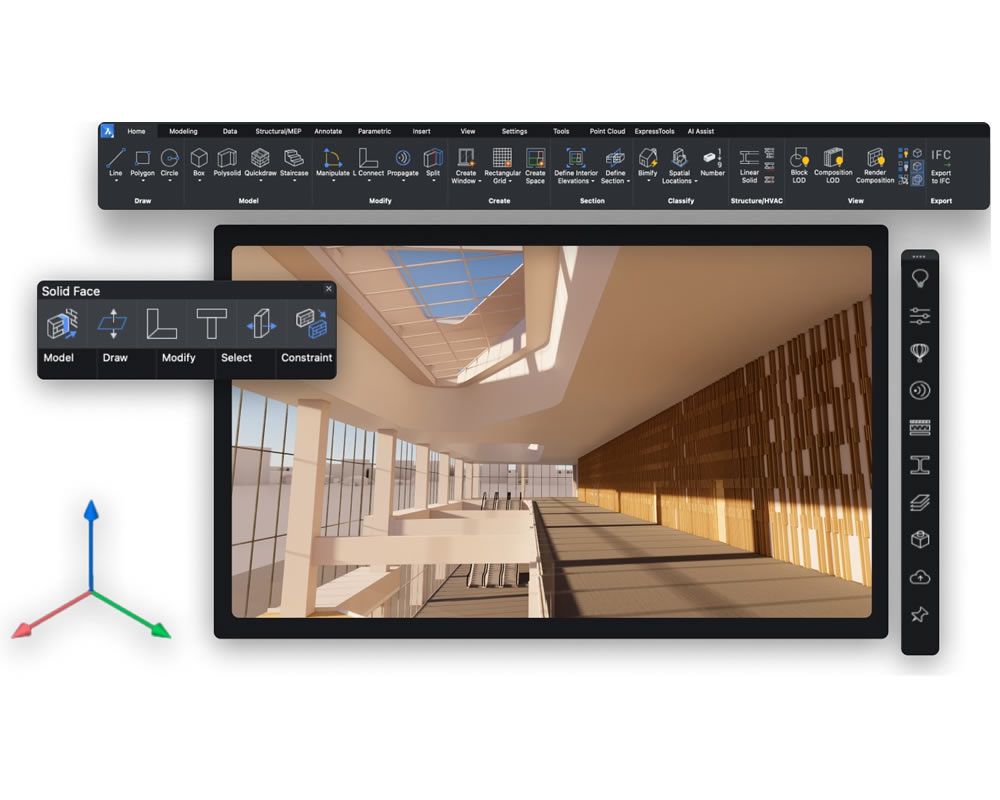 BricsCAD BIM
BricsCAD BIM is well-designed for small or solo CAD users in the AEC industry, who haven't made the move to BIM. It is AI-driven, 2D & 3D CAD software for BIM capabilities in one software at reasonable cost.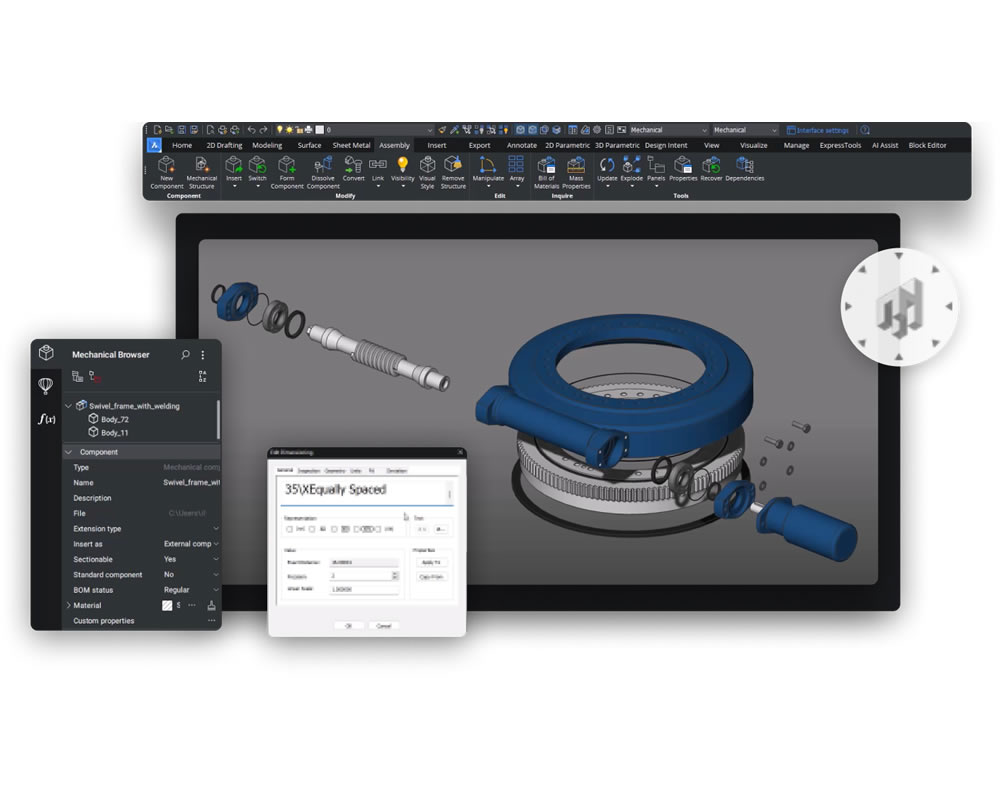 BricsCAD Mechanical
BricsCAD Mechanical provides advanced manufacturing design tools, built on the BricsCAD Pro 2D and 3D's native DWG platform. For manufacturers delivering accurate 2D-detailed mechanical drawings to production teams and suppliers, Mechanical offers the fastest, easiest and most cost-effective solution.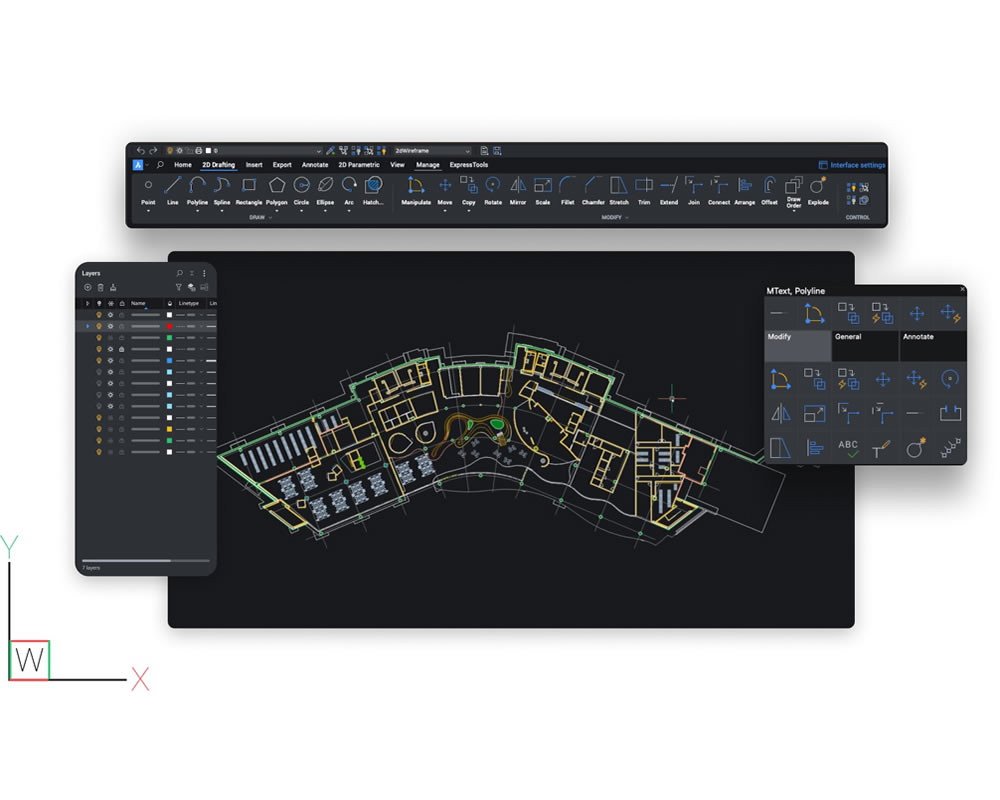 BricsCAD Ultimate
BricsCAD Ultimate is our all-in-one solution for designers, engineers, manufacturers, and contractors. It brings our CAD and BIM software together into one bundle, so multi-disciplinary organizations can benefit from a continuously developing workflow to work better together.
Contact
Contact Us
We want to turn our passion for commercial real estate into value for you. See how we can help you.
Our Address
A-6, Sector-58, Noida, U.P. - 201301